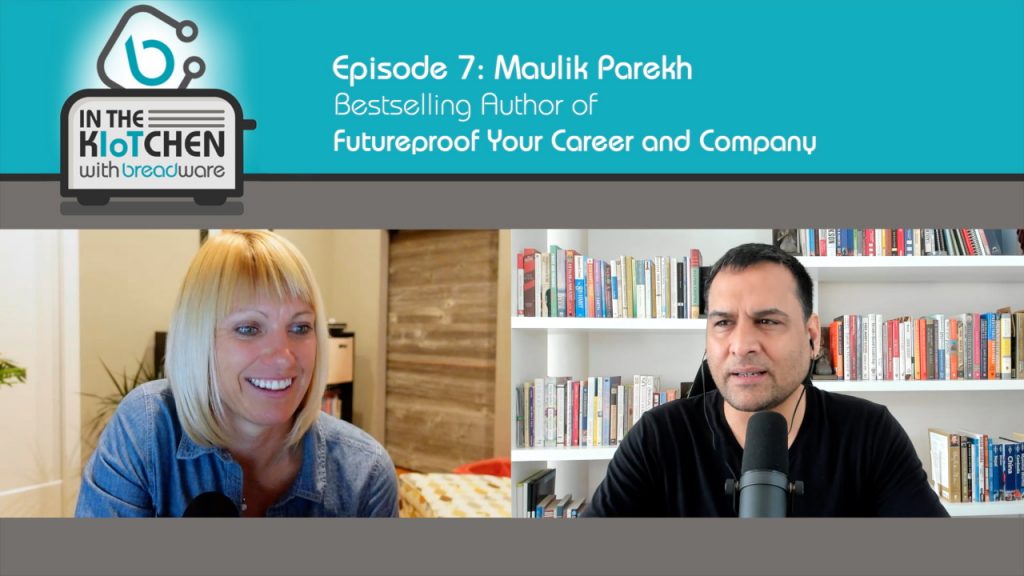 Guest
Maulik Parehk is the author of the bestselling book, Futureproof Your Career and Company. Previously, Maulik served as CEO for one of the largest business process outsourcing companies based in the Philippines. To learn more, visit his website at https://www.maulikparekh.com.
Episode in a Tweet
If you've ever wondered, "how will my job be impacted by A.I.?" – then listen up! This episode is for you.
Quick Background
In this episode of In the KIoTchen, host Kerry Siggins interviews Maulik Parehk, the bestselling author behind Futureproof Your Career and Company. Maulik details his book and his thoughts surrounding the growth of artificial intelligence, digital natives, and gig economy worldwide. He explains how the birth of his daughter sparked his interest in A.I. and his long-term thinking about what workers will need to be prepared for in the future. Kerry and Maulik discuss the benefits of IoT and machine learning, as well as the value of human abilities to create something out of nothing, view holistically, and authentically inspire others.