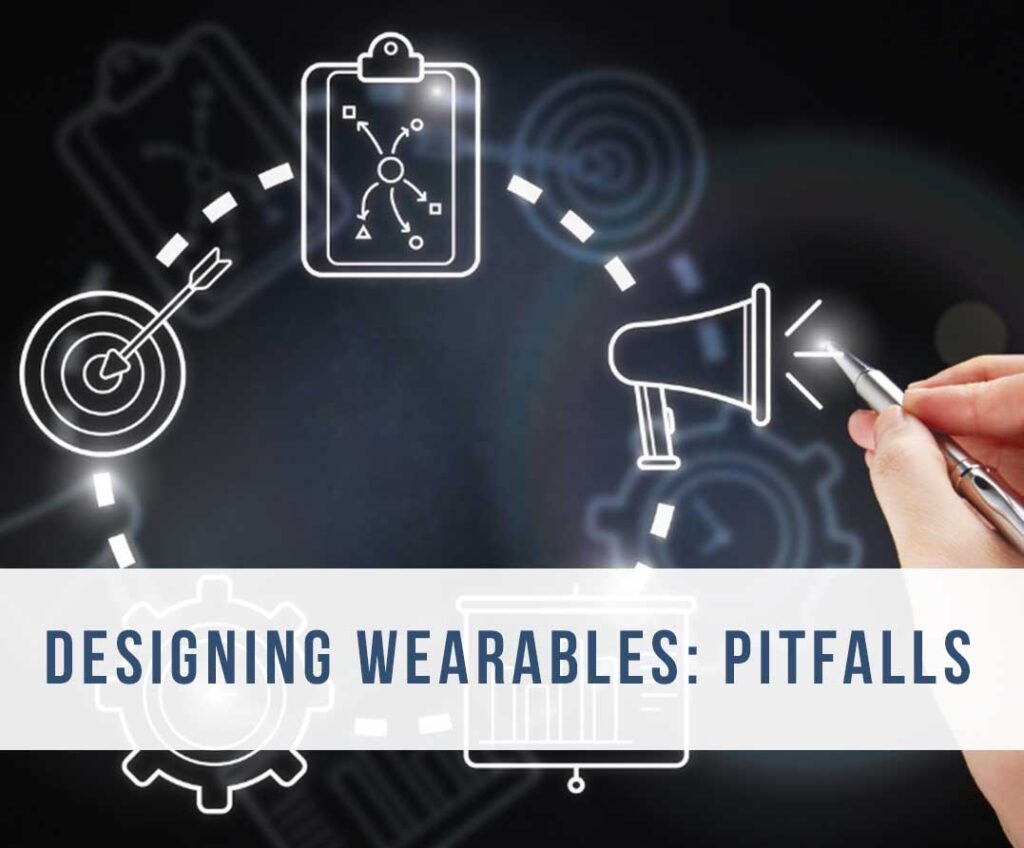 As wearable technology becomes more common, designers and engineers face a growing challenge to create smart devices that are both useful and appealing to consumers. In the first part of this series, we explored some of the best design practices for smart wearables, including the importance of low-power and energy-efficient protocols, security, aesthetics, and the selection of the right product development partner. However, there are also pitfalls to avoid during the design process. In this blog, we will explore some of the common mistakes that designers should avoid while engineering wearable technology.
Engineering Warnings
1. Don't expect the first iteration to be pitch-perfect: In fact, it may be nowhere close to it. Starting from a Proof of Concept (POC) to creating the Minimum Viable Product (MVP), there will be a lot of changes required in each design iteration. These changes will be shaped by the feedback obtained from the design team and some early users. It is crucial to move fast, set definite targets for each stage, and ensure that these targets are met in a timely fashion.
2. Don't miss the details: Leaving minor details for the last minute adversely affects the time to market of the product. Designers should always have a broader picture in mind. There can be several issues with the mass manufacturing of wearable devices even if the preliminary design works just fine. Does the device need any complex manufacturing facility which only a few vendors can provide? How can design and supply chain costs be reduced? Is the design robust enough for use in a safety-critical environment? – Due attention should be paid to overlooked details like these. If there is a novel technology involved, the firm should prepare months in advance for filing a patent. Then there are time-consuming certifications like FCC, CE, ISO, and others, which depend on the industry verticals the wearable is catering to.
3. Don't forget to build a robust community: A vibrant online community for both the users and the developers can work wonders in the long run. Community support can help in resolving queries of new users along with easier integration with third-party apps. It also enables the company to collaborate with other businesses. For example, a smartwatch manufacturer can easily partner with gyms, hospitals, and healthy fast-food chains and let them run ads on their community pages to generate more revenue for the company and enhance customer satisfaction through these bundled services.
4. Don't ignore product innovation: In this rapidly changing world, not staying abreast of the latest technological developments can significantly harm design firms. A brand-new sensor integrated with the latest model of iPhone or the emergence of a more reliable and cheaper technology can make even a trendy smart wearable redundant pretty quickly. Hence, companies need to keep an eye out for the new entrants in the wearable landscape. Along with that, they must increase their R&D budget in order to stay ahead of the curve. After all, product differentiation and constant innovation is the key to sustained growth in the wearable industry.

While designing smart wearable devices, it's essential to remember that perfection is a journey, not a destination. By keeping an eye on the potential pitfalls and following the best practices, designers can create wearables that are not only functional but also aesthetically appealing, secure, and energy-efficient. By partnering with experienced product development teams like Breadware and considering all the details, the product can be refined, and the final design will be more robust, efficient, and market-ready.