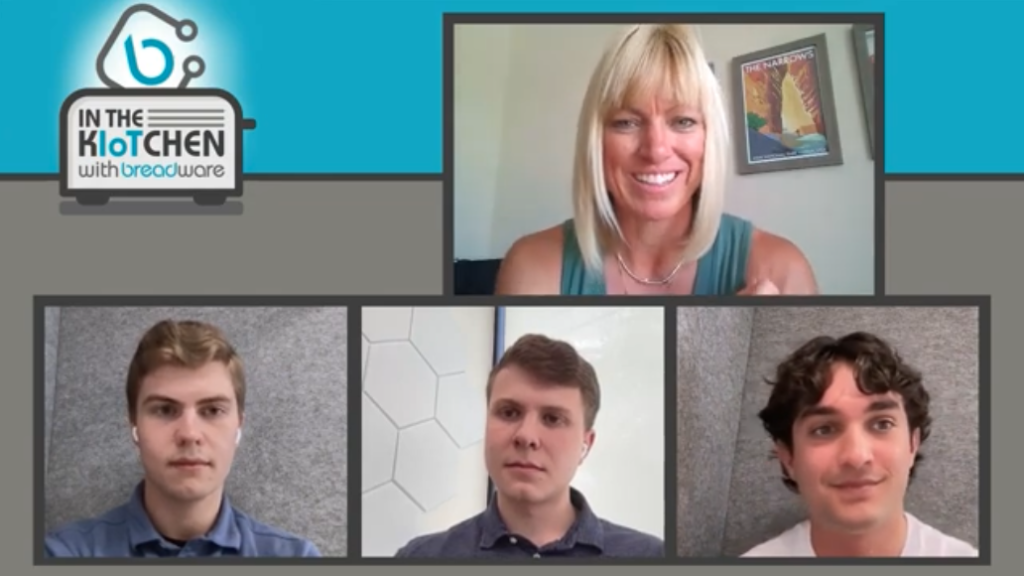 Guests:
Garrison Parthemore, Lance Parthemore, and Jack Guerrisi are the founders of Triton Sensors. Triton Sensors designs, produces, and sells vape detectors and software that monitor the air for vape emissions. Founded on the belief that everyone deserves to breathe clean air, Triton's cutting-edge technology provides customers with real-time knowledge of when and where vaping occurs inside a given facility.
Episode in a Tweet:
While some high schoolers are busy vaping in bathrooms, these three decided to create IoT sensors to address that exact problem.
Quick Background:
In this must-watch episode of in the KIoTchen, host Kerry Siggins interviews the founders of Triton Sensors, Garrison Parthemore, Lance Parthemore, and Jack Guerrisi, about the innovative IoT sensors they created to fight against the vaping epidemic. A highly impressive trio, Garrison, Lance, and Jack tell us how they created Triton Sensors while they were still in high school. Garrison details how the sensors can be easily installed in common vaping areas (like school bathrooms) to send notifications to a designated authority figure when vapor has been detected. Lance shares the company's upcoming plans to expand their technology into other sectors, such as helping hotels and residential buildings enforce their no-smoking policies. Going beyond vapor detection, Jack explains that their sensors can also detect and take action on certain keywords, noises, or anomalies like "help me" or "active shooter." Check out the interview to learn how Triton is making schools, hotels, and other indoor facilities healthier and safer with IoT.