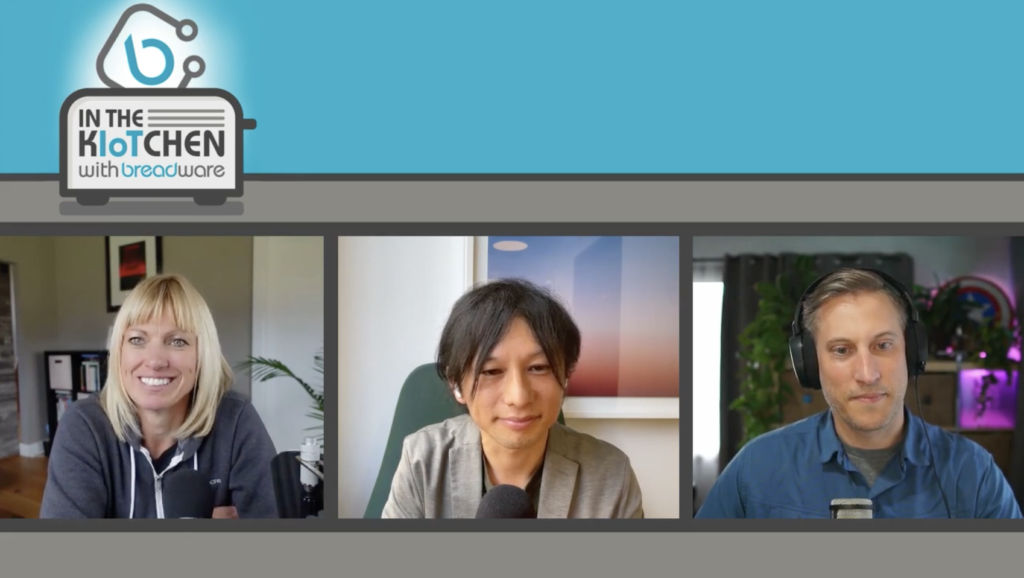 Guests:
Kenta Yasukawa, Chief Technology Officer and Co-Founder of Soracom
Ryan Carlson, Head of Digital Marketing at Soracom
Episode in a Tweet:
You've likely heard of the Internet of Things, but what about an Intranet of Things? Check out this episode to learn more.
Quick Background:
In this episode of In the KIoTchen, host Kerry Siggins is joined by Soracom's CTO and Co-Founder, Kenta Yasukawa, and Head of Digital Marketing, Ryan Carlson. Founded in 2015, Soracom provides global IoT network cellular connectivity for businesses in smart IoT agriculture, energy, consumer, manufacturing, transportation, and medical industries. Kenta explains that historically, IoT products required expensive cellular infrastructure that took months, if not years, to establish and optimize. He and his founders knew there had to be a better way. So, they built a cloud-based infrastructure on top of AWS— reducing development timelines, better- user data, and ultimately making IoT more accessible and versatile. Ryan shares various examples of smart products that leverage Soracom's E-SIMs and/or SIM cards for blended connectivity in the field or at a base facility. Lastly, Kenta and Ryan share their thoughts on what the future of IoT will look like, plus advice for those looking to develop IoT products.