We partner with the world's leading design, technology, engineering and solutions firms. We're proud to collaborate with global leaders across a variety of disciplines to provide best-in-class services and capabilities to our clients, see our partner list below.

A-One Group Holdings
A-ONE offers innovative services to international clients working in China. Their unique approach to effective project management is the key to maintaining and achieving your commercial objectives overseas.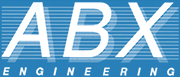 ABX Engineering
ABX Engineering, Inc., is a leading Contract Manufacturer, Printed Circuit Board Assembler and Materials Management Company serving the USA and North America.
Arrow Electronics
A global provider of products, services, and solutions, Arrow aggregates electronic components and enterprise computing solutions for customers and suppliers in industrial and commercial markets. The company maintains a network of more than 349 locations serving over 80 countries.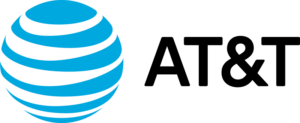 AT&T
IoT links together networks, devices, and information, resulting in billions of connected people, places, and things. The early impact of IoT technology is already significantly influencing the ways people live and work, as well as how municipalities operate. Companies are turning to IoT to fuel innovation, gain data insights,automate systems, and more. AT&T Professional Services for IoT offers a suite of services to help ensure a smooth business transition into IoT, no matter your industry.

Black Fire Innovation
Breadware is excited to partner and collaborate with Black Fire Innovation — Driving Innovation in Gaming, Hospitality & Entertainment. As the first flagship tech hub in the 122-acre UNLV Harry Reid Research and Technology Park, Black Fire Innovation will offer a first-of-its-kind integrated resort and casino innovation lab. By bringing together student ingenuity, cutting-edge resources and key strategic partners, Black Fire Innovation will spark industry-disrupting collaboration.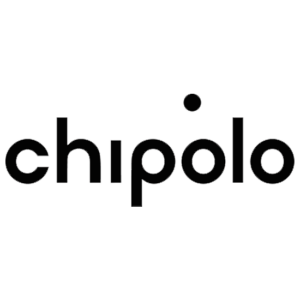 Chipolo
Chipolo, Inc. is an innovative multinational technology company, recognized as one of the leading brands on the Bluetooth tracker market. With Chipolo smart devices people can connect their belongings to the Chipolo app and from there on into a global community that is also open to external business partners and their products. Present in more than 200 countries and growing rapidly, the company is revolutionizing the way people look for their misplaced and lost belongings.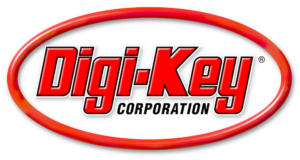 Digi-Key Design & Integration Services
Digi-Key Electronics, headquartered in Thief River Falls, Minn., USA, is an authorized global, full-service distributor of electronic components, offering more than 9.2 million products, with over 2 million in stock and available for immediate shipment, from over 800 quality name-brand manufacturers. Digi-Key also offers a wide variety of online resources such as EDA and design tools, datasheets, reference designs, instructional articles and videos, multimedia libraries, and much more. Technical support is available 24/7 via email, phone and webchat. Additional information and access to Digi-Key's broad product offering can be found by visiting www.digikey.com and on Facebook, Twitter, YouTube, Instagram, and LinkedIn.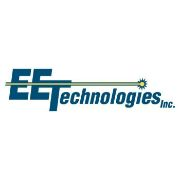 EET Technologies
Headquartered in Reno, Nevada, EET is an Electronics Manufacturing Services (EMS) provider focused on delivering complete engineering and manufacturing services to automotive, gaming, consumer, medical, science education, and food processor OEMs. They develop, manufacture, and ship electronics products for our customers through facilities in Nevada and Mexico. By combining development and engineering solutions with core electronics manufacturing services, EET optimizes their customers' operations and lower their cost with domestic manufacturing and manufacturing in Mexico.
Electric Imp
Electric Imp's mission is to transform the world through the power of connectivity. They solve complex connectivity, security, and lifecycle management challenges so customers can get their IoT connected devices to market quickly — going from proof-of-concept to commercial products in mere months.
Flextronics
Flextronics is an Electronics Manufacturing Services (EMS) provider focused on delivering complete design, engineering and manufacturing services to aerospace and defense, automotive, computing, consumer, industrial, infrastructure, medical, clean tech and mobile OEMs.

Future Electronics
Future Electronics is a worldwide leader in electronic components distribution, and is recognized as one of the most respected and innovative companies in the industry today.
Greenwaves Technologies
GreenWaves Technologies, a fabless semiconductor company, designs disruptive ultra-low power embedded solutions for interpreting and transforming rich data sources such as images, sounds, radar signatures and vibrations using AI and signal processing in highly power-constrained devices such as hearables, wearables and IoT sensors.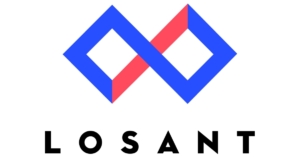 Losant
Losant is an enterprise Internet of Things platform that helps you build connected solutions that produce real-time results. Losant's platform makes building complex IoT solutions easy by unifying devices, data, and services into a single development experience. Connect and manage thousands of devices. Collect, aggregate, and understand data from disparate sources. Build complex business logic with an intuitive drag-and-drop interface. Bring connected solutions to market faster, reliably, and more securely with Losant.

Medium One
Medium One enables data intelligence for companies looking to unlock value from their big data and IOT quickly and easily. Our cloud-based out of the box solution quickly conforms to new data streams and delivers personalized analytics results to your applications. We are currently enabling early adopters to realize this value.
Octavo Systems
Octavo Systems, LLC is a designer and supplier of System-in-Package (SiP) solutions. SiPs, also known as Multi-Chip Modules (MCMs), offer new levels of integration, ease of use, and performance. Octavo's products allow designers to focus on their system while saving time and money.

Quectel
Quectel is the leading global supplier of cellular and GNSS modules, with a broad product portfolio covering the most recent wireless technologies. As a professional IoT technology developer and cellular module supplier, Quectel is able to provide one-stop services for IoT cellular modules.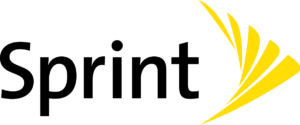 Sprint
The Internet of Things is connected technology with a purpose impacting how people live, businesses operate, and society evolves. Sprint is all in – with a high-capacity, multi-spectrum, converged network that's optimized for IoT. In the next three to five years, networks will become global, edge optimized, and highly flexible, combining wireless and wireline networks and allowing network access from anywhere using the most optimized technology. Sprint's network is already converged, managed and secure, with expanded coverage and greater speed and reliability. And we're well positioned to advance 5G and the network of the future.

STEL
STEL is a global design and innovation agency. They fuel growth for industry leaders by creating products, brands, and experiences that people love.

StudioRed
With over 20 UX design awards, and dozens of product design awards, StudioRed is one of the longest standing and most well recognized Industrial Design firms in the Silicon Valley.

TechEdge
Techedge's mission is to help organizations evolve into true digital companies through short iterative cycles of business-driven innovation. They accomplish this by providing agile business solutions and services that stem from their unique ability to combine business advisory, technology expertise and passion for innovation. Through rapid innovation, TechEdge is helping their clients realize new competitive advantages throughout their digital transformation, from the supply chain to the boardroom.
Telit IoT
Telit, is a global leader in Internet of Things (IoT) enablement, with an extensive portfolio of wireless connectivity modules, platforms, virtual cellular IoT operator services, and professional services, empowering hundreds of millions of connected 'things' to date, and trusted by thousands of direct and indirect customers, globally. With nearly two decades of IoT innovation experience, Telit continues to redefine the boundaries of digital business, by delivering secure, integrated end-to-end IoT solutions for many of the world's largest brands, including enterprises, OEMs, system integrators and service providers across all industries, enabling their pursuit of enterprise digital transformation.
Vital Systems
Vital Systems is recognized in the electronic manufacturing industry for its high standards in electronic assembly, with specialization in PCB assembly, Surface Mount Technology and System Integration. With their experience and the refined process management skills they assure very high yields in BGA, fine pitch and small SMD assembly.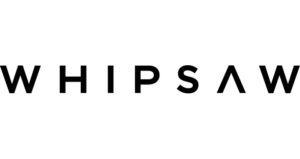 Whipsaw
Whipsaw is an industrial design, user experience, and engineering consulting firm with studios in San Francisco and San Jose, California. They exist to create smart, unique and intuitive solutions that profoundly connect with users on both rational and emotional levels. Since their founding in 1999, over 800 Whipsaw-designed products have shipped to market in many industries for startups to international corporations.