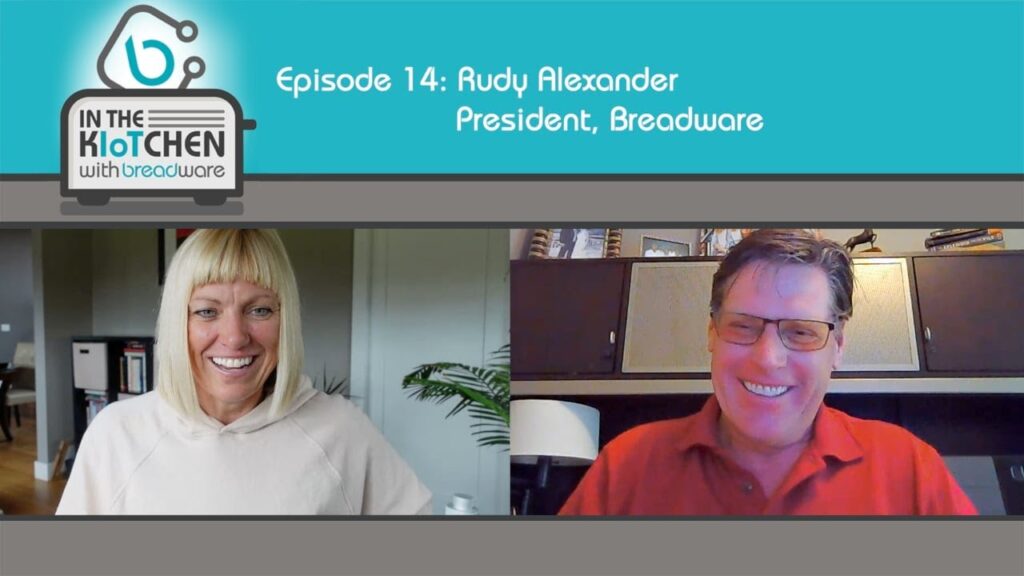 Guest
Rudy Alexander is the new President of Breadware. With an extensive background in software and business development, Rudy will lead Breadware as we expand our client offerings and build out our end-to-end IoT product development solutions.
Rudy previously served as President and CEO for Theorem Geo Inc., a technology company that specializes in data analytics and A.I. for GIS-based applications. Prior, Rudy was President and CEO for 11Giraffes Company, a software as a service (SaaS) company that provides innovative digital signage solutions.
Episode in a Tweet
Get to know Breadware's new President, Rudy Alexander, and his plans for disrupting the IoT industry in this informative interview.
Quick Background
This special episode of In the KIoTchen features Breadware's newest team member, President Rudy Alexander! Rudy shares why he's looking forward to leading Breadware, and how much he values the company's culture of employee ownership. Rudy details his excitement about expediting client IoT projects with Breadware's offerings like the Slice circuit board and customizable software platform and discusses the opportunity to drive positive outcomes for clients through end-to-end solutions. Kerry and Rudy discuss his strong philosophy toward customer feedback and collaboration, plus his advice for people looking to develop IoT-enabled products.