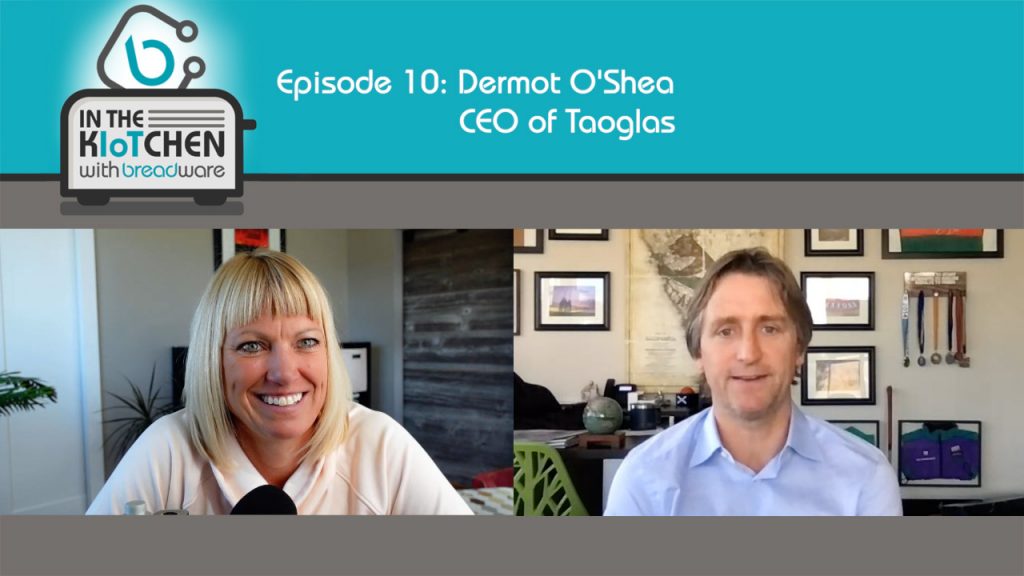 Guest
Dermot O'Shea is the co-founder and CEO of Taoglas. Taoglas provides a comprehensive range of IoT designs, solutions, and services for complex IoT applications such as telematics, automotive, smart grid, metering, telemetry, home automation, remote monitoring, and medical applications.
Dermot has successfully grown Taoglas into a dominant player in the IoT antenna and RF market since 2003. Following his education at the University College Dublin, Dermot worked in technology sales before establishing Taoglas in Taiwan with co-founder, Ronan Quinlan. Subsequently, Dermot moved back to his native Ireland to set up Taoglas HQ and global sales, then moved to San Diego to form Taoglas USA operations. Dermot is a recognized thought leader in the IoT industry and is also accredited with creating "The best IoT party" and networking event every year at MWC Americas.
Episode in a Tweet
Smart waste management is a fundamental component of a sustainable future. Watch this episode to learn how IoT technology is making trash collection more efficient!
Quick Background
In this episode of In the KIoTchen, host Kerry Siggins is joined by Dermot O'Shea, CEO of Taoglas, a company helping OEMs and enterprises successfully adopt technologies to improve safety, save costs, and evolve business processes. Kerry and Dermot discuss how to gain advantage through strategic acquisitions and partnerships, such as expanding their global market reach, service offerings, and expert development abilities. Dermot provides the example of Taoglas' Smart Sensor waste management system, an acquired product that consists of various ultrasonic and optical sensors that report the level of a trash inside a bin or dumpster. Dermot details how this technology optimizes municipal labor and resources by only servicing dumpsters when full, as well as their efforts involving machine vision and AIto further improve the system. Lastly, Dermot shares his thoughts on how IoT can help businesses and municipalities of all sizes reach their sustainability goals while generating immediate ROI.