We are thrilled to introduce Clayton Stanfield, Breadware's new Sales and Marketing Manager! Clayton has extensive experience managing client relationships and sales for brands such as eBay, BMW and Mercedes. We have no doubt that he'll continue to build strong relationships with our Breadware clientele. Here's a quick Q&A to get to know him better.
Q: What do you like most about your work and/or what drew you into this field?
I like to connect with people. I have a shared sales and marketing background so I like to look for ways to connect at the marketing and branding level and enjoy talking to people one on one. I like to make the sales process a collaborative process and love to understand what the clients' needs really are so that when I make a recommendation they take it seriously because they know I have listened to them. I take a lot of pride in under-selling and over-delivering and I definitely sweat the small stuff. In return, I usually have good customer retention and build strong relationships. Those relationships are what I love about this career.
Q: What are you most looking forward to about working with the Breadware team?
When I left eBay my boss advised me to find the newest tech and go all in. Half of the Silicon Valley was old tech. Breadware is working on the newest tech and has a great team. The industry is still in its infancy so I see a lot of growth for myself, the team, and the industry as a whole. I have been traveling to LA and Silicon Valley for work for 18 years. Finding a company like Breadware in my hometown of Reno, NV made it pretty easy to want to join the team.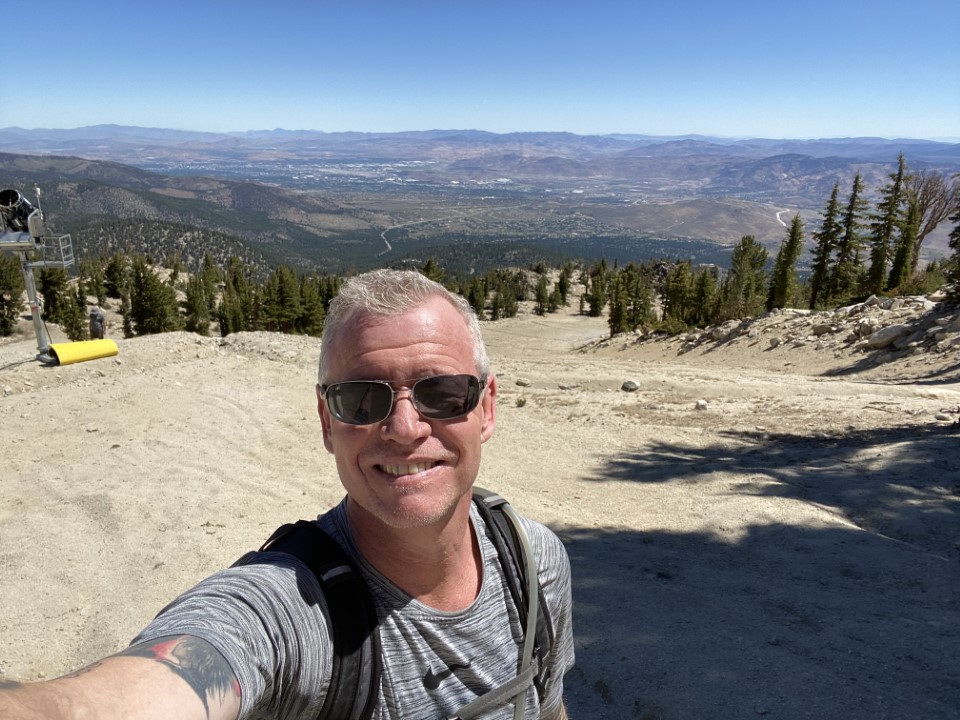 Q: How do you like to spend your time when you're not at work?
I spend time with my 3 daughters. We like to go hiking, backpacking, skiing, paddle boarding, boating, and basically anything outside. We do a lot of off-roading and camping as well as renting little cabins on remote lakes. I am also a part-time cheer dad and kid Uber.
Q: Share something interesting or unusual about yourself, that people might not guess.
I spent a large part of my life as a musician. I have recorded and toured across the country and have put out 6 albums and appeared on several more. Nowadays I just play the guitar on the weekends, but do have 20 guitars laying around my house. ? If you ever wanna hear me just say "Alexa. Play Clayton Stanfield."
Welcome, Clayton! We're excited to have you on the team and yes, we might just ask you to pick a tune or two in 2022 when we finally have an in-person companywide party again!