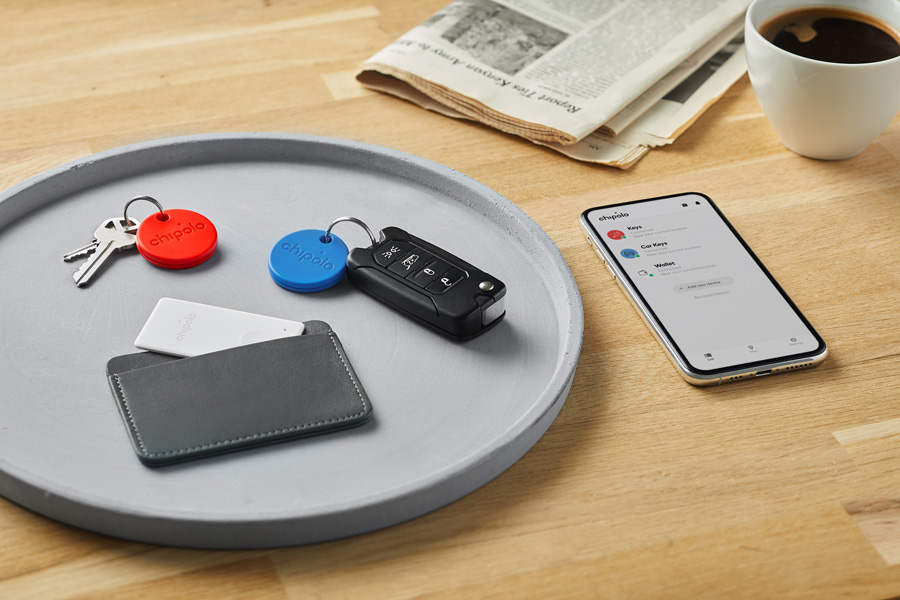 The Brief
In 2013, an idea emerged from the frustration of being late due to not finding your wallet and keys on your way out the door. Low energy Bluetooth capabilities were just making their way to market, so the founders of Chipolo decided to solve this problem by producing a powerful, yet efficient, Bluetooth tracker.
Today, Chipolo is an industry authority and one of the top leaders in the Bluetooth tracking market, helping people keep track of their belongings by using IoT-enabled key tags and cards that connect to a mobile app.
As Chipolo's integrator partner, Breadware brings the power of tracking integrations to the brand's product line and collaborations. Whether or not a device already has a Bluetooth chip, Chipolo can make it work with their extremely high-quality mobile app (and that's not just our opinion, Chipolo's app is rated 4.4 out of 5 on iOS, and 4.4 out of 5 on Android). This means that Breadware x Chipolo are capable to make each product, whether big or small, online or offline, traceable through Bluetooth integration.
The Challenge
To locate phones and wallets, there are great smart solutions for customers to choose from. But with keys, they often just stayed keys. Chipolo's partner, Keyport, wanted to transform keys with expanded functionality that unites devices and makes them even more productive – all from one place.
The Breadware Solution
With the help of Breadware's electrical engineering, Chipolo was able to deliver custom firmware for Keyport's product, the Omnifob, to enable a seamless integration with the Chipolo App. The OmniFob is a shortcut remote for home, auto, and personal security devices that features a built-in Bluetooth LE locator, flashlight, and remote camera trigger. It's like having multiple smart buttons, apps, and fobs inside one remote that can either supercharge a keychain, or replace keys and cumbersome vehicle fobs altogether. With the Omnifob, Keyport users have a convenient method not only for finding their keys, but also for controlling their smart home, gate, lights, and any other device.
Here's what Bastiaan van den Berg, Business Developer at Chipolo has to say about his experience working with us:
"It is a great pleasure working with the Breadware team to develop custom projects for our clients who require BLE tracking integrations. Working together for more than 2 years on many diverse projects, I haven't met many people who are as enthusiastic and knowledgeable about what they do as the team at Breadware. I am always eager to jump on a call and discuss new projects as I know it will be in good hands."