Industrial Controller Box
All-in-one smart solution for enhancing industrial generators, refrigeration units, water and pump systems, and more.
Book a Demo
Simple upgrades, extensive transformation.
Rapidly enhance equipment to achieve remote system management and analytics through a custom mobile/desktop interface.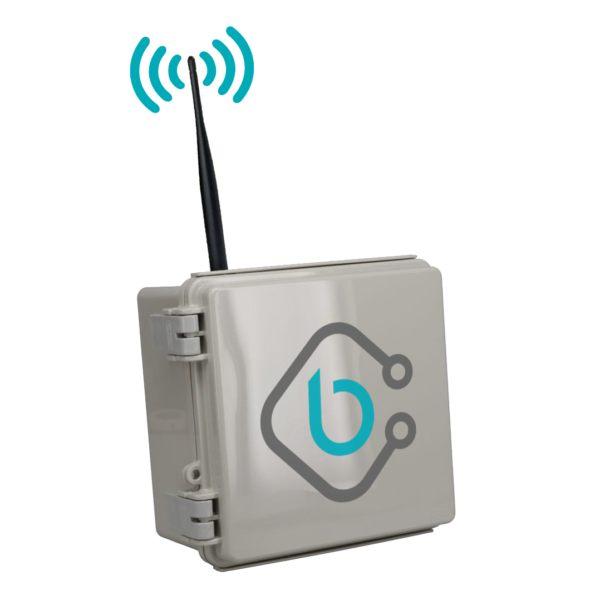 Features & Applications
As a purpose-built, all-in-one smart solution, the Industrial Controller Box is specifically engineered to perform in a variety of industrial and commercial applications: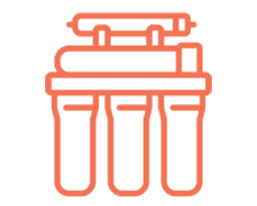 Pump Stations & Water Systems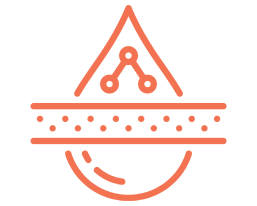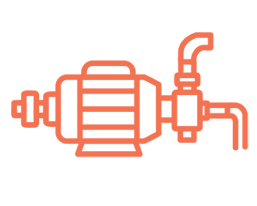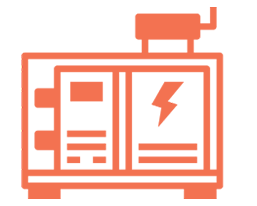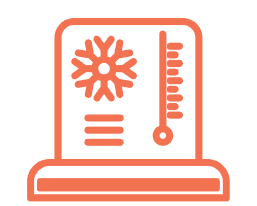 Refrigeration
& Cold Storage
Designed with meticulous attention to detail, the Industrial Controller Board stands as a pinnacle of connectivity and communication, featuring cellular, Wi-Fi (2.4 GHz), Bluetooth, and GPS capabilities. Its adaptable communication module, coupled with Over the Air Firmware Updates, ensures consistent and robust connections, while advanced security measures, including MQTTS and HTTPS with TLS encryption, bolster data privacy and integrity.
This controller's exceptional adaptability extends to serial communication, boasting compatibility with RS485, Modbus, and CAN bus. Accompanied by six analog sensor input ports and two voltage inputs, the board's sensor capabilities are enhanced, encompassing signals like 0-10V, 0-5V, 0-3.3V, 4-20 mA, and pulse inputs. The Industrial Controller Board facilitates precision control through its relay outputs and bypass relay, accommodating both local push buttons and software interfaces.
Furthermore, the board enables seamless coordination by supporting the linking of up to three controllers through a wired connection. This streamlines communication while maintaining efficiency through a single communication module for server interactions. The controller's remote server communication module, positioned in a separate enclosure up to 200 feet away, ensures optimized communication setup.
Engineered for expansion and customization, the Industrial Controller Board provides two expansion slots for additional sensor inputs, voltage inputs, and relay outputs, while a USB A interface supports effortless field programming and firmware updates. Encased within a durable NEMA 4X enclosure, the controller withstands challenging environments, operating between -40°C to 85°C and adapting seamlessly to diverse industrial setups
3 Sensor inputs
1 Voltage input
1 Relay output
Compact Plastic Enclosure (6" x 6" x 3.5")
24VDC Power with two Voltage Inputs 24VAC and 0-10VDC
MQTTS and HTTPS with TLS encryption
Cellular, Wi-Fi, or Bluetooth Connectivity
Connectivity
Cellular
Wi-Fi (2.4 GHz)
Bluetooth
GPS
Removeable communication module
Over the Air Firmware Updates (this may need to moved to a different section, this is more of a software feature)
Security
MQTTS and HTTPS with TLS encryption
Bluetooth security – TBD
Serial Communication
RS485

Modbus
BACnet*

BACnet will not be implemented initially, not sure if we should list it

CAN bus
Sensor inputs
Analog Sensor Inputs – 6 ports, each port supports:

0-10V, 0-5V, 0-3.3V
4-20 mA
Pulse input
Relay Control
2 relay outputs
Bypass relay

Controlled via local push button and software
Multi-Controller Link
Up to 3 controllers can be linked together using a wired connection
All controllers communicate to the server through a single communication module
Wired Communication: RS-485
Remote Server Communication Module
The server communication module (Slice Com Board) can be located in a separate enclosure up to 200 ft from the controller
Wired link between controller and Slice Com Board: RS485
Expansion Boards
2 expansion slots available
Current expansion board:

3 Sensor inputs
1 Voltage input
1 Relay output
Local Serial Interface
USB A
For field programming and firmware updates
Mechanical
NEMA 4X Enclosure
Dimensions (L x W X D) : 6" x 6" x 3.5"
Color: Light Gray
Material: ABS Plastic
Environmental
Operating Temperature : -40C to 85C
Indoor/Outdoor
Think outside the box.
The Industrial Controller Box provides everything you'll need to transform products and equipment. With a variety of sensor inputs and connectivity options, you can enjoy smart, seamless monitoring, analytics, and automations all from your customized interface.
Smart, Simple Setup
The Industrial Controller Box comes pre-configured with the Rise Software Platform, making the implementation of your new smart devices a breeze. Once connected, device users can enjoy remote management, analytics, and more all from their customized app.
Learn More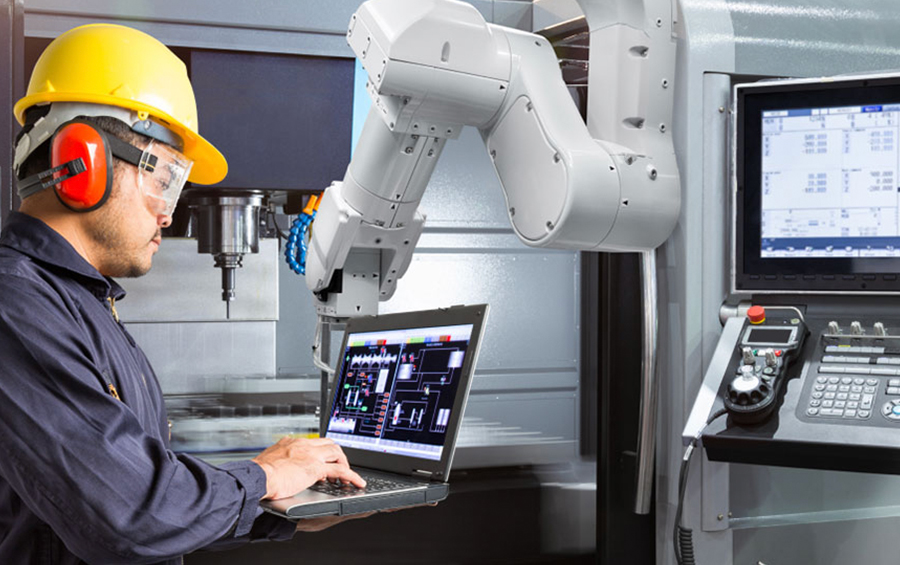 Purpose-Built for Large Systems
Engineered with advanced communication abilities, built-in security, and numerous sensor inputs, the Industrial Controller Box is an ideal, all-in-one solution for modernizing commercial and industrial equipment with complex functions and broad user networks.
Strategic User Management
Maintain top-tier visibility and control for an entire fleet of devices, while also providing your employees or customers with selective access to certain devices and features. Or, deploy subscription-based access to generate recurring revenue from device users.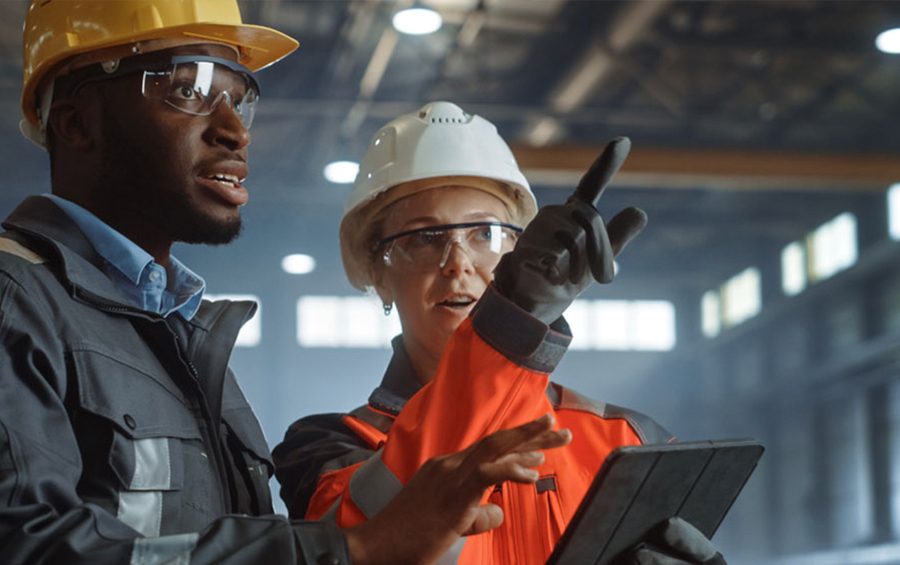 Let's Get Started
With our software platform and professional engineering services, you can work with us to update, improve and scale your product.