Introducing Breadware Sales Engineer, Justin Zimmerman
Breadware is pleased to introduce our newest Sales Engineer, Justin Zimmerman! Justin will work with clients as a technical sales advocate to help guide their IoT projects from proof of concept through manufacturing. Previously, Justin worked at a hardware manufacturing company as Senior Sales Engineer responsible for mechanical design and technical sales. We're excited to have Justin on board!
Get to know Justin better with this Q&A:
Q: What drew you into this field?
A: I have always been fascinated with technology, and I really enjoy being on the forefront of new ideas and products. I like working through challenges and guiding products or solutions from an initial concept all the way through production.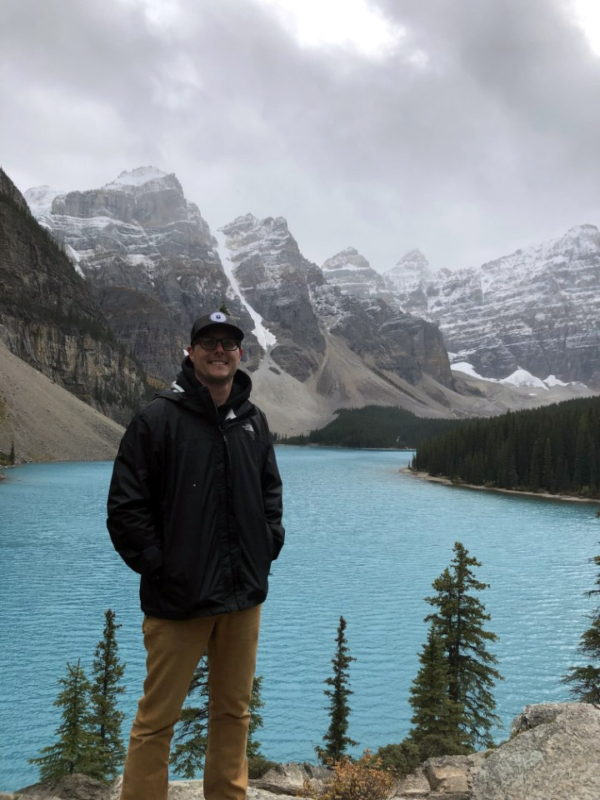 Q: What are you most looking forward to about working at Breadware?
A: I am really looking forward to working with the Breadware team. Their engineering expertise is unmatched and I'm excited to collaborate with such a talented group of innovators.
I'm eager to help clients navigate the IoT product development process from concept to manufactured goods, and think it'd be cool to help create IoT solutions for automotive and industrial applications. I am also looking forward to utilizing my manufacturing experience to help Breadware's clients be efficient and successful in that phase of the process.
Q: How do you like to spend your time when you're not at work?
A: I am a very active person and am usually filling my time outside of work with an array of activities. I love golfing, riding bicycles, working on cars, going to concerts, camping, and hiking with my dog, Wallace.
Q: Share something interesting or unusual about yourself, that people might not guess.
A: I have competed in multiple professional BMX competitions.
Q: What are you looking forward to about living in Reno, Nevada?
A: I'm happy to be back close to my family in Nevada after spending quite a few years in Denver. I also absolutely love In N Out Burger.
Whenever I'd fly out of Denver to visit my family in Nevada, they all would know that's the first place I'm going after landing at the airport.
Q: What's your takeaway(s) from your first 30 days at Breadware?
A: I have been blown away by Breadware's engineering team and how much they contribute to each project. It has also been apparent that Breadware's clientele are at the forefront of their industries, solving major problems to advance the way we do things and improve quality of life.